Minting made simple
MintGarden Studio MintGarden Studio is a desktop application that makes it easy for artists to mint their work as NFTs on the Chia blockchain. Join the waiting list and get early access.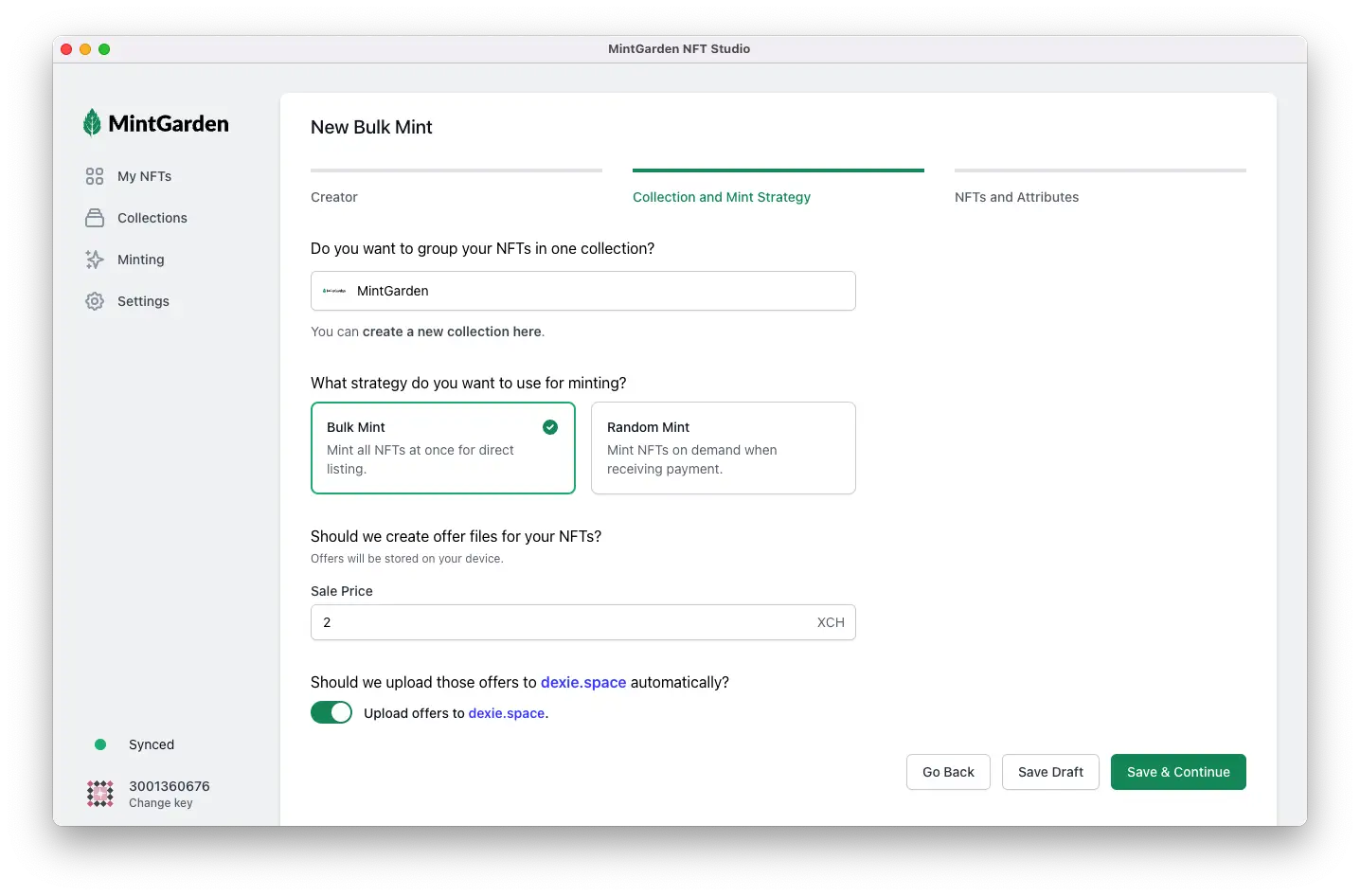 Share your creations with the world.
Stay in control

MintGarden Studio creates NFTs directly from your local machine, no third parties involved. So your private keys stay with you all the time.

So simple you'll love it

We handle all the tricky parts like hashing, metadata formatting and uploading your images to IPFS so you don't have to.

Bulk Minting

By minting 25 NFTs per block, MintGarden Studio allows you to get large collections to your community faster.

Random Minting

Mint NFTs on demand after receiving payment to ensure a fair and random distribution of your collection.
Get early access to MintGarden Studio.
We will invite a small number of users to try out MintGarden Studio before it is being released to the public. Enter your email to get access.